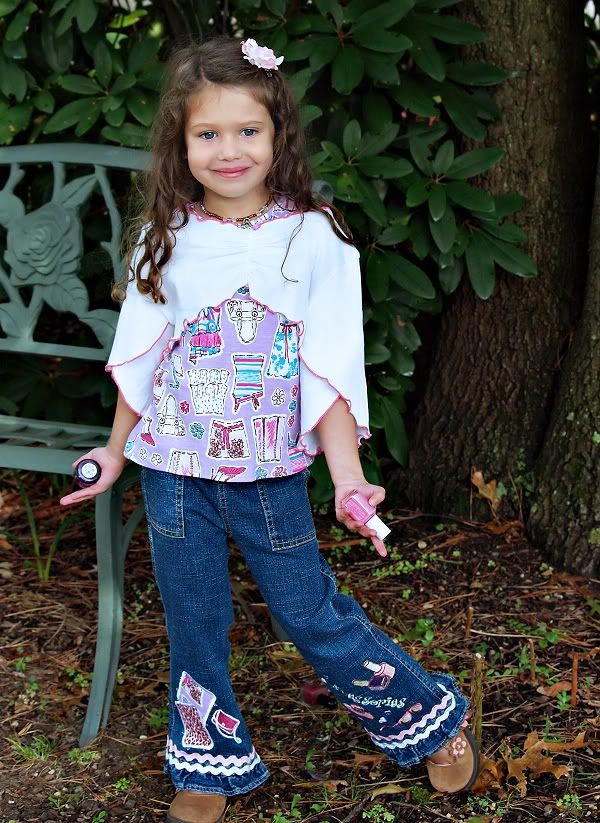 When my artist friend recently visited me with her 3 kids, she took one look at my 4-year-old daughter in her
Pixyworld
dress and shrug, and exclaimed,"She looks like a butterfly!"
I do love to think of my daughter as a butterfly, because that fits her personality so well -- tiny, busy,
and colorful!
There's something about this season's shrug that I love. Maybe it's the way it divides the figure into thirds, instead
of chopping it in half like a traditional top & jeans set. Maybe it's the soft flow of the sleeves... or
the fact that it adds depth and complexity to the lines of an ensemble. Or maybe it's just that my girls love them!
Enjoy toddler girls' fashion at
www.pixyworld.net
.