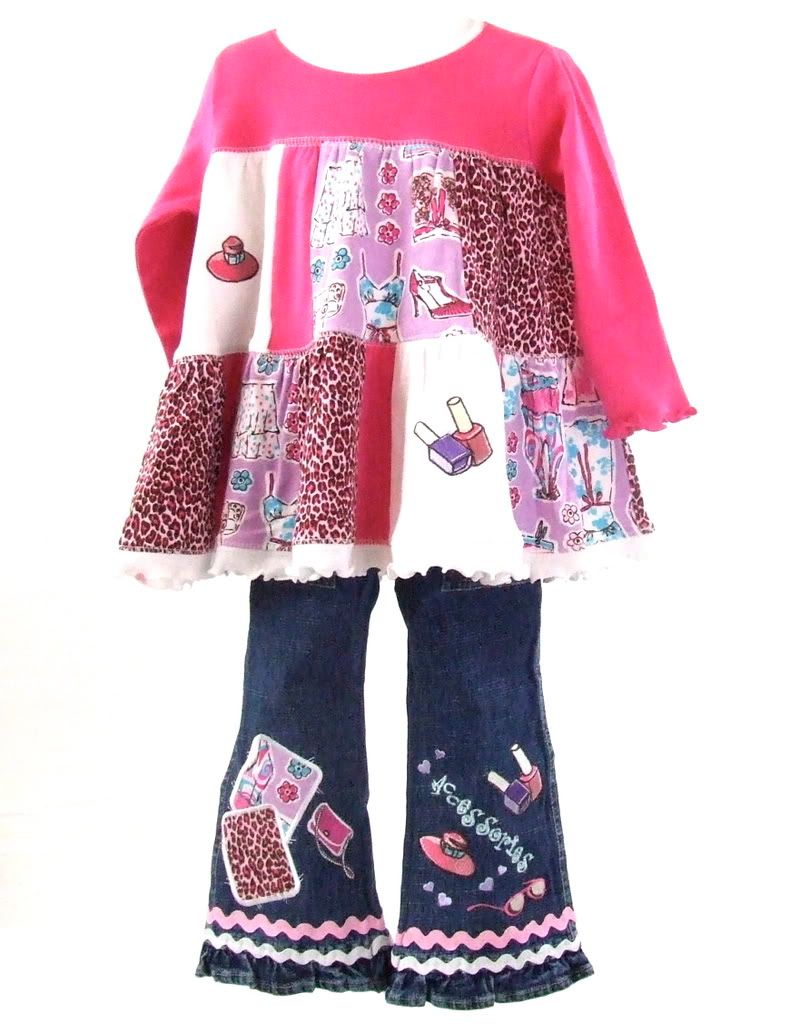 I've recently added a "sets" category to my online store,
Boutique Baby & Toddler Girls' Clothes by Pixyworld
. It will be interesting to see whether customers prefer to shop the traditional boutique outfits/sets way, rather than the mix & match piece-by-piece shopping popularized by Baby Gap & Gymboree.
I can certainly see the pros and cons of both. When purchasing a set, the price tag is right there, no math or guesswork needed! There's also the feeling that we get a slightly better deal when purchasing this way.
On the other hand, there's a feeling of excitement and individuality when each shopper can combine pieces her own way.
I'm hoping that those who prefer to purchase sets will still take a peek at the entire collection, and consider adding a piece or two to mix and match. But in any case, I hope my customers will enjoy the extra choices!